My family has been lucky enough to have visited a few campgrounds in the New England area and those of you who have also been lucky enough to also have visited know that this is a geographically and culturally rich and diverse area. The rolling farmlands, sparkling lakes and scenic mountains, never cease to amaze me, along with the beautiful shorelines, and big city amenities.   
Our favorite family friendly campgrounds have diversity. Whether your family is looking for a resort-like campground with all the daily activities planned ahead and do some "glamping" with an RV or Cabin; or prefer a more rustic experience where you can become one with nature in a tent, you can find your perfect campground here in New England. Most campgrounds are open seasonally from April to October and often fill up a year in advance. Do some research when planning your trip. Read up on their reviews on websites like rvparkreview.com or goodsamsgclub.com. Visit forums that discuss camping.  There is tons of information out there.  Many campgrounds look great on their websites. That is their advertisement. Do yourself a favor and take a ride and visit the campground before planning a long stay. You certainly don't want to drive in on your first day of vacation and realize that the place doesn't even closely resemble what you saw on their website. We always "scope out" a campground prior to making the decision to vacation there.  
Connecticut has plenty of choices when it comes to family camping. The state campgrounds are a bit more rustic than some of the private ones and have nature as their centerpiece.    
Although, I have never experienced camping in Hammonasset, in Madison, I have had many lengthy discussion with families that go back year after year for the shoreline camping experience. I have been told it boasts two miles of beach on the Long Island Sound. Campers enjoy the rolling waves and spend their days in the ocean.    
Rocky Neck State Park in East Lyme offers a similar experience with the sandy beach being the highlight of a stay.     
When it comes to resort camping or "glamping" there are several terrific ones to choose from in Connecticut. Lake Compounce Family Theme Park opened a new campground last year. Bear Creek Campgrounds is located on park grounds for easy access to Lake Compounce Theme Park. You have the opportunity to stay in a cabin or teepee, or you can bring your own tent or RV/Trailer.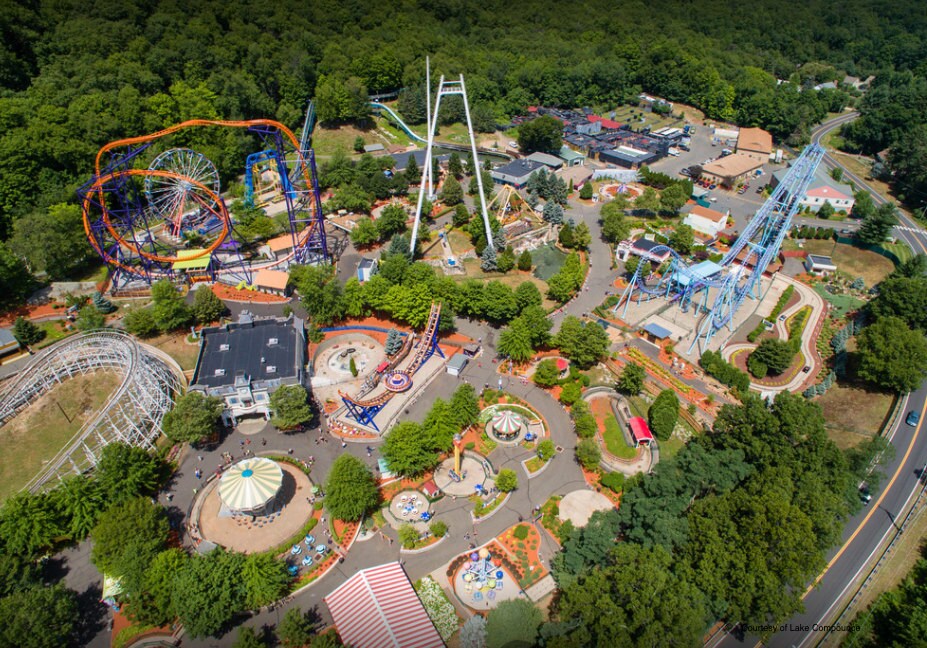 Odetah is located in Bozrah, Connecticut nearby the eastern Connecticut attractions of Foxwoods, Mohegan Sun, and Mystic. Odetah is a 500 acre resort campground where families sometimes set up for the whole season. There are camp activities, mini-golf, swimming and a Jacuzzi among other amenities. The resort is set on a the lake with the ability to rent boats and they also have water activities available. Odetah is another place where families return year after year to spend some vacation time together.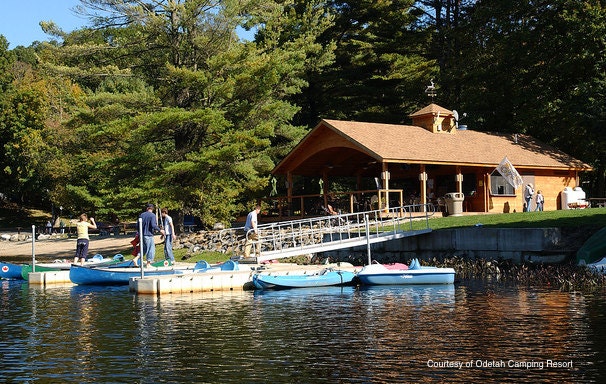 Strawberry Park is another resort campground located in eastern Connecticut. Their motto is every day is a weekend! There are many family fun activities planned such as bingo, music, shows, and water sports, just to name a few. Theme weeks are planned and highlights of the campground. Families looking for an active campground will have a great time here.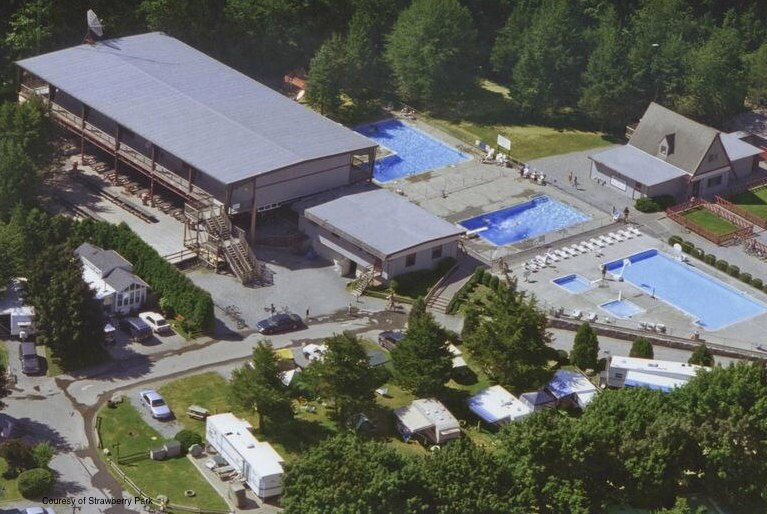 For resort camping in Massachusetts Yogi Bear's Jellystone Park Camps provides great resort camping and is minutes away from the historic Sturbridge Village. They have pools, waterslides, family activities, a petting zoo and nightly entertainment and a lake with rowboats and canoe rentals with lake swimming, and fishing. They also have Wi-Fi for those that need it.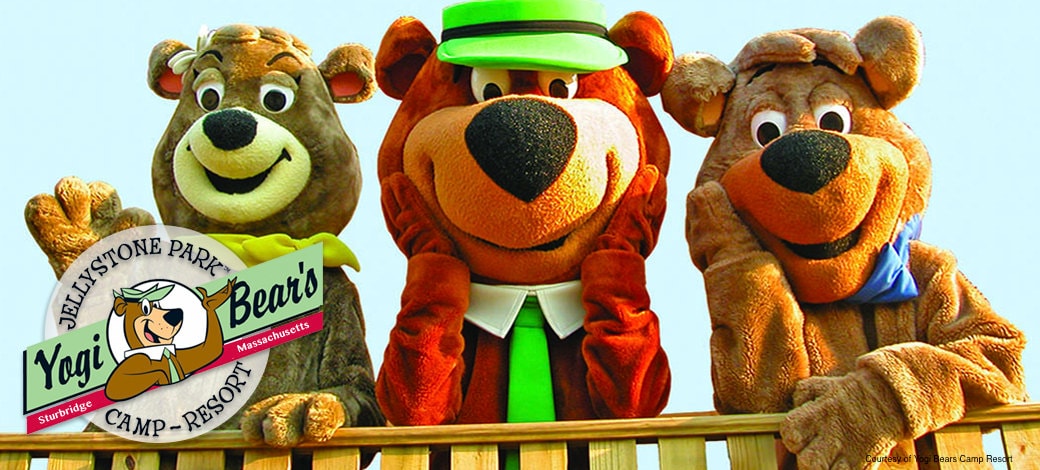 My favorite camping resort is Normandy Farms in Foxboro, MA. This family campground provides luxury "glamping" at its best for tents and RV's alike in a resort-like atmosphere. They also have lovely cabins and Yurts that are air-conditioned for those campers that prefer not to "rough it". If your idea of camping includes amenities like massages, a fitness center, indoor pool, a dog park a 10,000 square foot activity center for adults and children, and guided mountain biking tours, then this is the place for you. There are also playgrounds, four outdoor pool, disc golf, a creative arts center and Wi-Fi throughout the grounds. Please note, although there is Wi-Fi available throughout the ground, it is not set up to handle streaming of movies and such. I believe they do have a few places on the grounds to "hardwire" if in a pinch but check with them if you are dependent on being "connected".   

I have been camping at Normandy Farms for almost 20 years and even though my children are now grown, we still LOVE to camp there. You definitely need reservations a year in advance. Among all their amenities they also have the best showers (free of charge) and a great laundry facility too. They have plenty of activities for children and adults alike, also run themes all season and bring in a vendor to run ceramic activities twice a week.    
The campground is close to Gillette Stadium and Patriot Place. Make sure you plan a visit to Toby Keith's - I Love This Bar and Grill, the Bass Pro Shop and the Wrentham Village Premium Outlets if you want to take a shopping trip.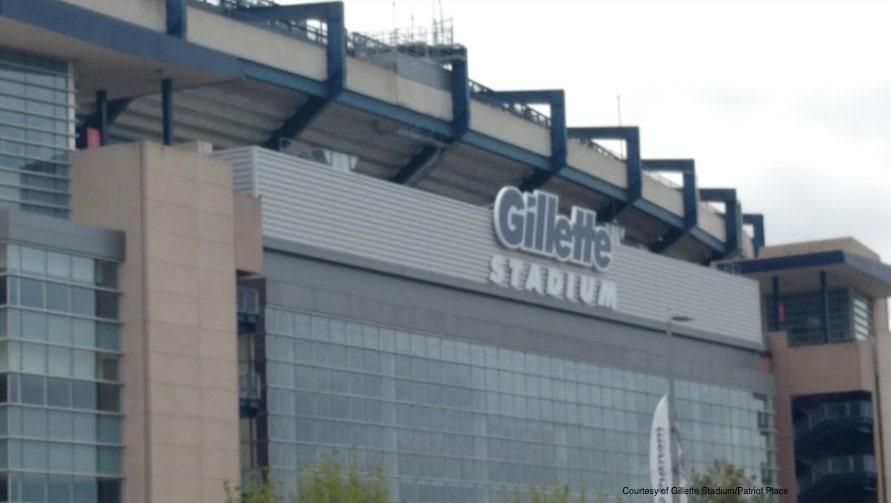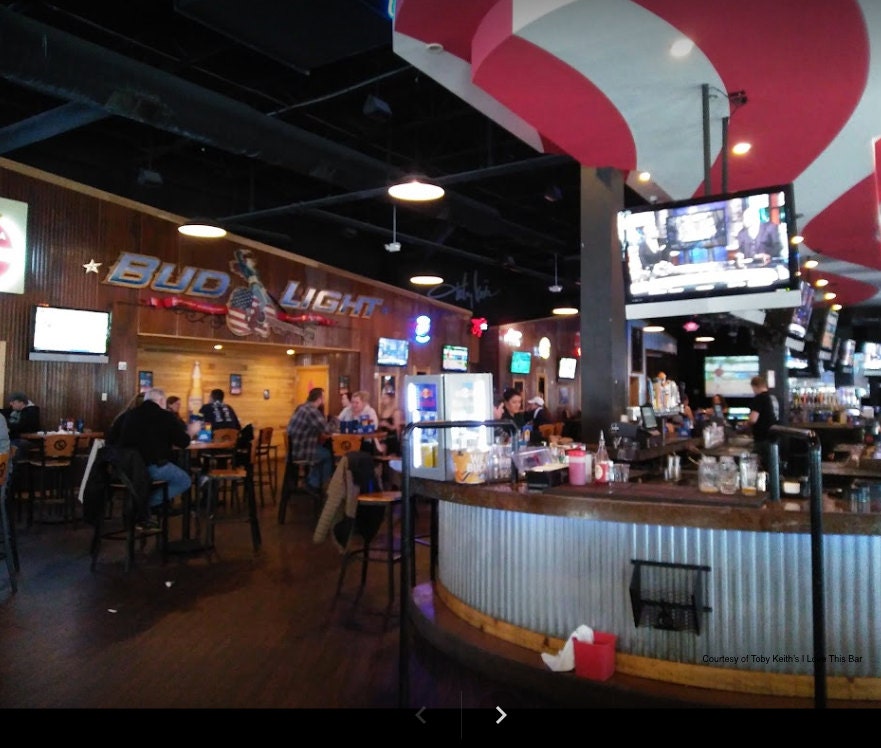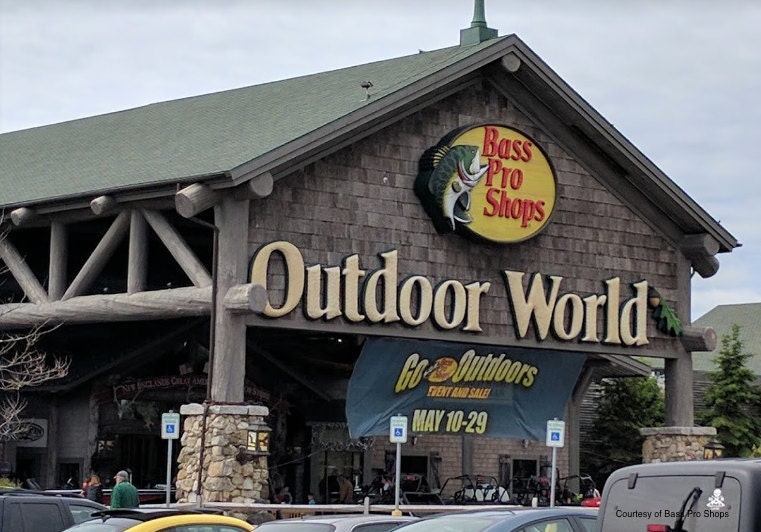 We also love to take a drive to Craigsville Beach in Barnstable, MA, which is a very popular hot spot located on the Nantucket Sound, and then head out to play some awesome miniature golf at the Pirates Cove Adventure Park in Yarmouth MA. I cannot say enough about Normandy Farms Family Campgrounds. It is truly an experience. One visit there may get you hooked and then "camping' will take on a different meaning. One last word, before heading home, make sure you stop at the Fresh Catch in Mansfield, MA for a fantastic lobster dinner. It is truly a worthwhile "yummy" stop.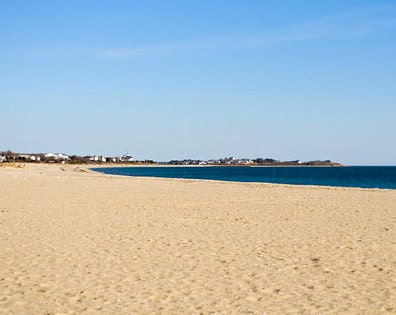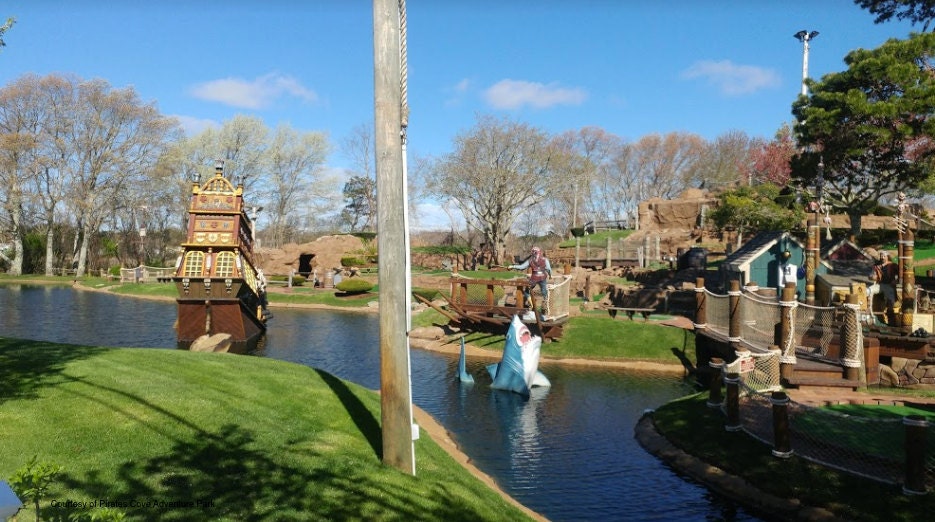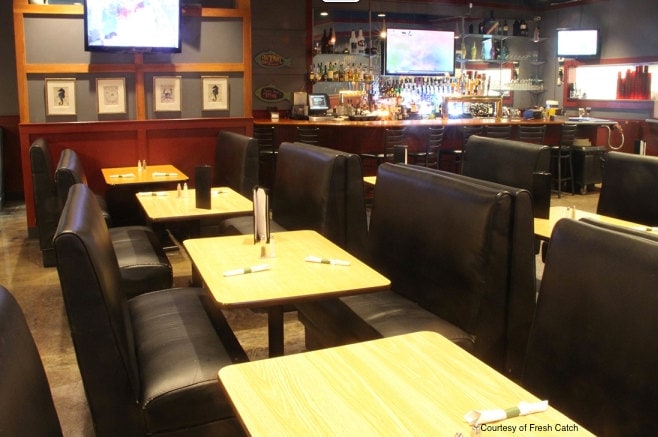 In closing, there are numerous New England family campgrounds. I have only mentioned a few of my favorites. Whether you are looking for ocean, mountains, lakes, nature, or luxury, you will surely find a campground that fits your style. If you are not sure where to start, you can always try a KOA. There are close to 500 Kampgrounds of America locations across the US and Canada. They are favorites of families that enjoy the outdoors but want some of the luxuries of everyday life. Whatever your style and whatever you choose, you can't go wrong as long as you are spending time with your family outdoors.